Technology
Carefully listening to the needs of our customers, we continually invest in our technological and design facilities.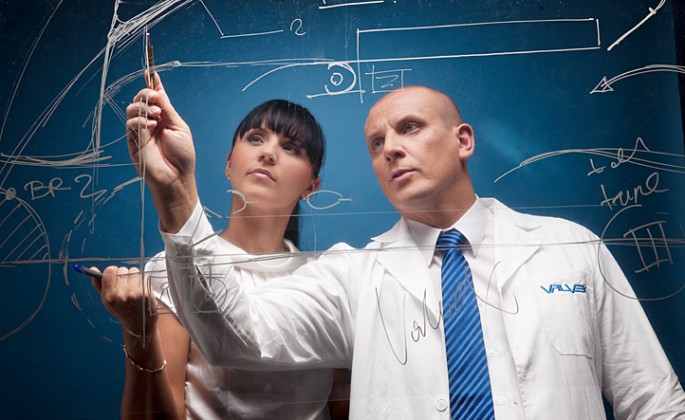 Technology
Manufacturing installation and sanitary fixtures, we strive for perfection. We apply stringent quality control procedures and continuously update our technology.
The key to our success is first and foremost the commitment of our staff in activities consistent with the concept of Lean Manufacturing. This involves continuous elimination of waste – of time, materials, labour and energy.
The manufacturing system at Valvex is based on four main pillars. These are: decentralization of decision points, standardization of work and reduction of stocks of materials, parts and products manufactured only when needed, quality control at the source, continuous improvement.
Our pride is the implementation of an operating system based on Kanban buffers.
Through investments in the development of all the departments of the factory and taking care of every aspect of our business, we provide our Clients with products of the highest quality. The prestigious ISO 9001 is a confirmation of this fact. Also, the technologies we use are fully ecological and the awarded ISO 14001 certification is proof of that.
Contacts with the American holding company Meridian International Group are immensely valuable to us. It unites five highly specialized companies in the fields of foundry engineering, machining and electrolytic coatings of brass products. As a result of this cooperation, we have access to the best know-how and modern technologies in the metal industry.